Where
Hanover Marriott
1401 Route 10 East
Whippany, NJ 07981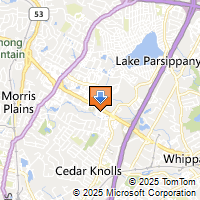 Driving Directions
It's time to POSE OFF! Walk the runway for our judges and WIN BIG at East Coast Starz! This is the only competition that East Coast Starz offers that is based off of your personal scores and is not a team event. We are extremely excited to take this competition to new heights at Take 13!
This individual OPTIONAL competition is for registered Take 13! models only. Each model will do a straight model walk down the East Coast Starz runway, pose at the top of the runway for the judges and walk back down. Showing them their individual personality! This will earn them their runway pose off score.
Judging will be based on modeling potential, overall appeal and personality.
* PLEASE NOTE: MODELS THAT WON THE POSE OFF COMPETITION FOR TAKE 12! MAY NOT REGISTER FOR THE POSE OFF AT TAKE 13!
Attire will be our new ONE TEAM ONE DREAM shirt sponsored
Chick by Glossy paired with bottoms of your choice!
Keeping it Real and Genuine!
We will award an OVERALL WINNER in each age group:
3/4 yrs., 5 yrs., 6 yrs., 7 yrs., 8 yrs., 9 yrs., 10 yrs., 11 yrs., 12 yrs., 13-14 yrs. and 15-17 yrs.
SCORE SHEETS WILL BE RETURNED ON SUNDAY WITH SCORES AND COMMENTS.
There will be a winner for each age group and they will win our gorgeous Custom Crown, GOLDEN TICKET for our Willy Wonka Broadway Show on the evening of JUNE 9TH, Shoot & Adventure, Outfit, Sugar Factory and WALK IN NYFW IN 2017!
ALL POSE OFF MODELS WILL GET TO TAKE THE YDAMYS SIMO RUNWAY WORKSHOP AND GET OUR NEW ONE TEAM ONE DREAM SHIRT BY CHICK BY GLOSSY!
Worshop Time Choices!
Class #1: Friday, May 19th 7:15 pm
Class #2: Friday, May 19th 8:15 pm
Class #3: Saturday, May 20th 3:00 pm
Learn the tips and tricks of the runway by Ydamys herself! She will also be scouting for models for her upcoming New York Fashion Week Runway Show! BIG OPPORTUNITES!
Register Now "POSE OFF"! YOU MUST PRE-REGISTER FOR THIS EVENT! NEW VARSITY JACKETS READY FOR PICK UP!